Kitchen Trends with Staying Power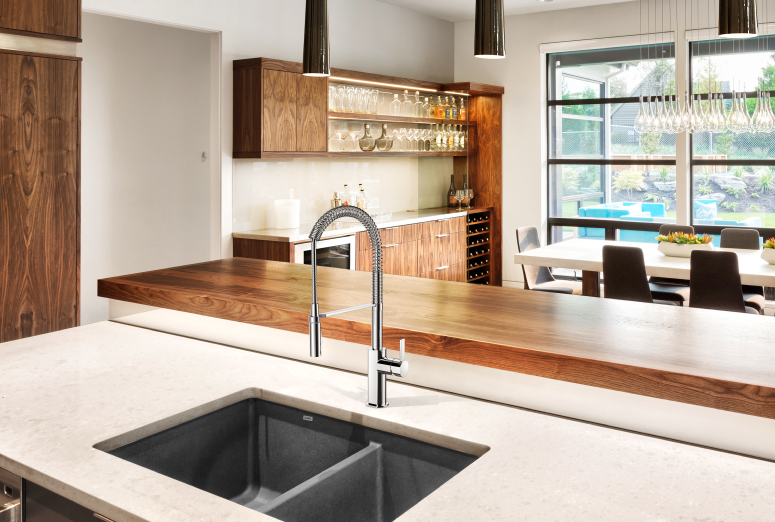 Planning a renovation this year? We've listed out the top trends we are seeing for 2020 that we believe have staying power! We love trends as much as the next person, but most of us don't want to be renovating our kitchen every five years. Here are a list of the top trends this 2020 that will keep you in love with your kitchen long after the trends come and go.
Warm Natural Tones
While always timeless, natural wood is back on trend. However, we are now seeing kitchens encompass warmer, subdued tones like walnut and ash. A particularly on-trend use of this look is by pairing it with stark white appliances and colors.
Entice Drama
Dark and mysterious is (still) in. We are seeing an insurgence of dark cabinetry washing over kitchen trends. That said, many people are opting to keep the natural woodgrain showing through the color rather than painting.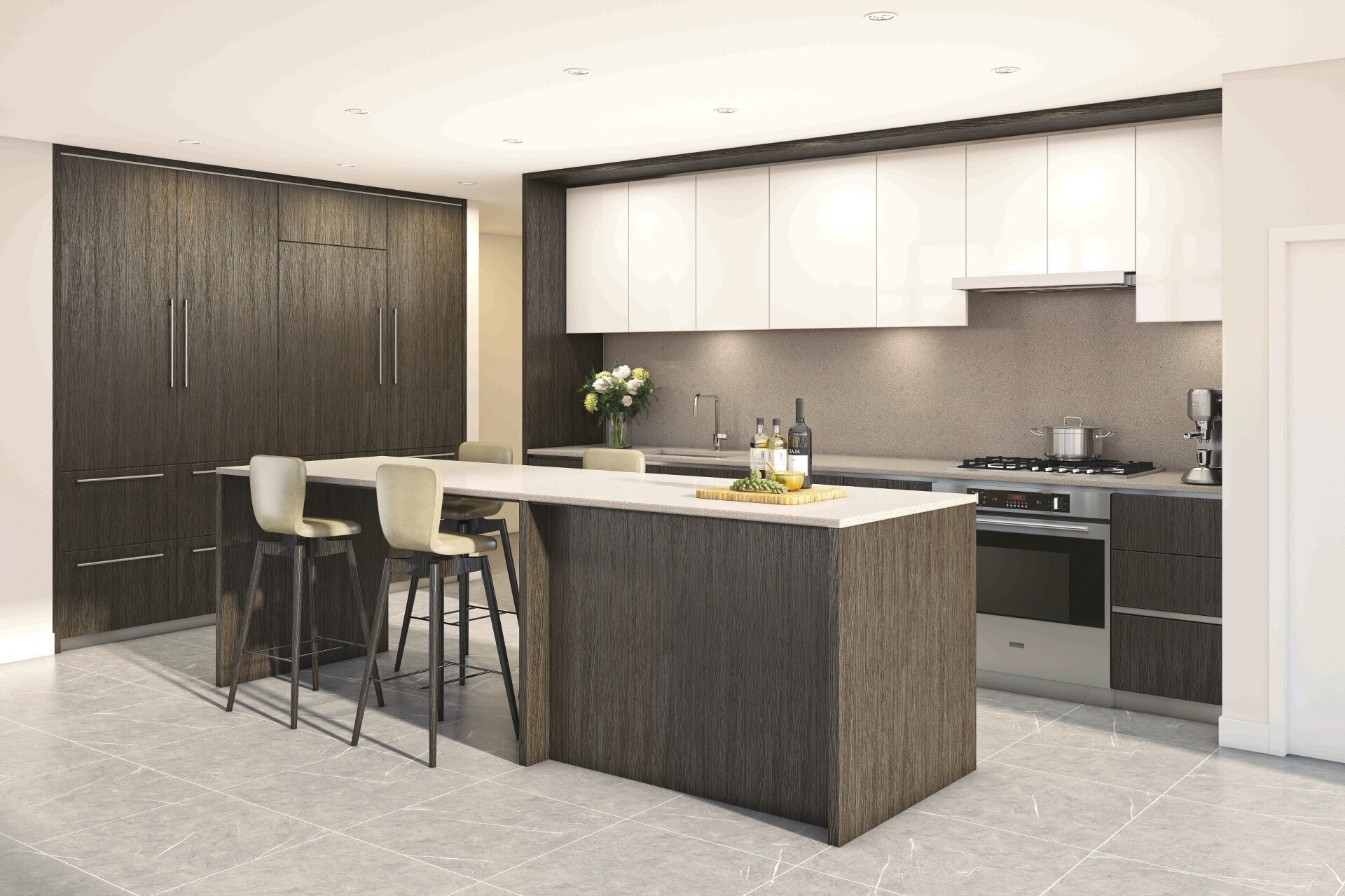 Be Bold
Go big or go home, they say. Bold forrest and emerald greens, punchy deep navy blues and strong bold colors like orange and red are all taking a step into the spotlight. Whether you decide to dive all in with deeply colored cabinetry or you decide to add in pops of color throughout - let 2020 embolden your style.
I'll Take a Double
Kitchens are getting bigger as people put more emphasis on the importance of decompressing together, and what room brings together people more than a kitchen? We're seeing a trend in the luxury markets towards dual islands and we're sitting here dreaming of all that chopping space.
Sleek and Elegant
Hardware is navigating towards the invisible. The trends are moving towards free-flowing design and a clean streamlined look. We are seeing push-open and close doors and recessed handles.
Artfully Present
Bathrooms had their moment, but right now we are seeing the kitchen follow suite by turning into a place to decompress and regain the ability to maintain in the present moment. People are making an effort to create a "home" out of their kitchens, rather than a stark means to an end. Tactile items (even leather-bound cabinets), personal treasures and art are finding their homes in the kitchen.