One Week to Overhaul a Kitchen on a Budget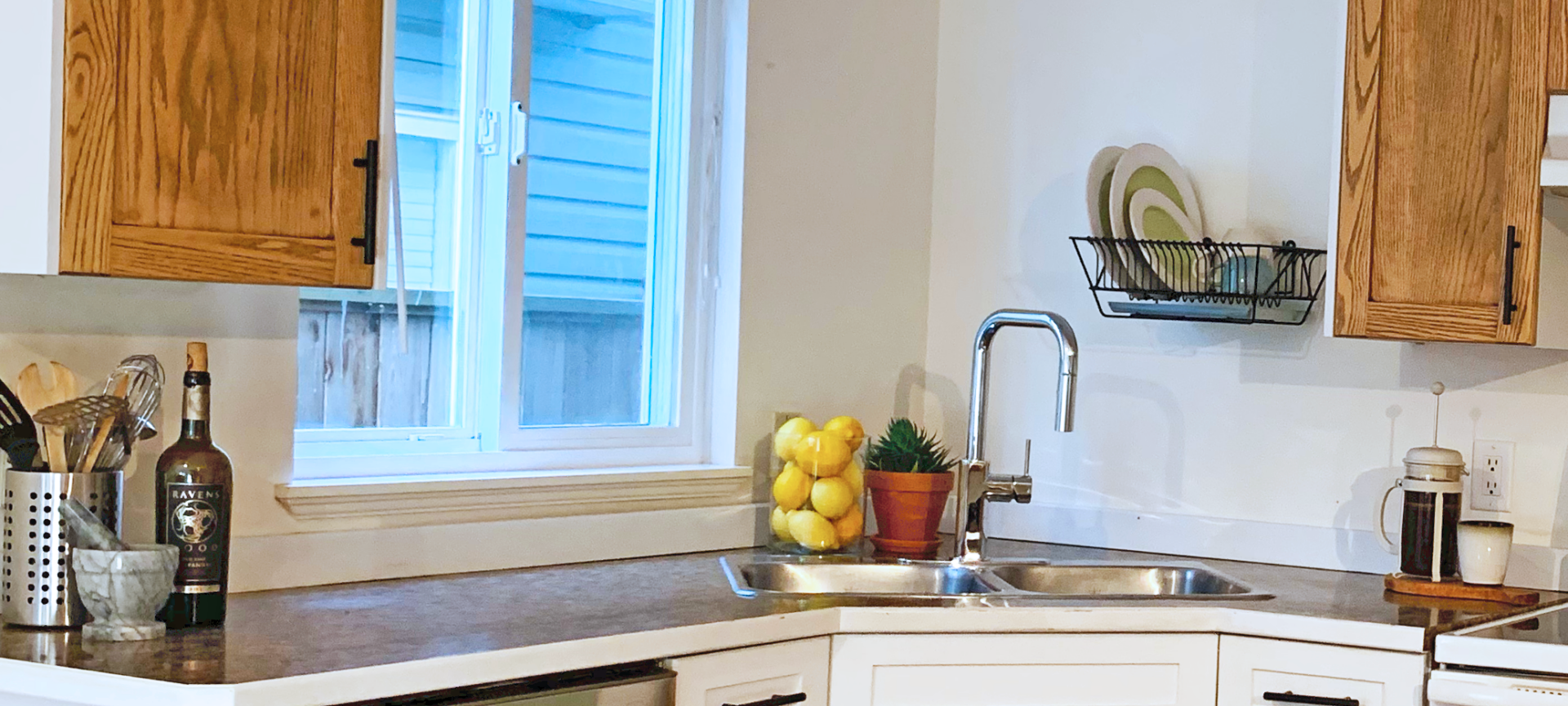 ...there are a few simple things that don't cost a lot but can significantly change the look and feel of a kitchen.
Whether you are updating a basement suite as a homeowner, updating a suite you're renting or are doing a bridge-upgrade until you can do a full renovation - there are a few simple things that don't cost a lot but can significantly change the look and feel of a kitchen. Raquelle and Jean had one week and a limited budget of less than $800 to turn their basement suite kitchen around. Raquelle gives us the down-low on how they used cupboards, walls, fixtures, furniture and countertops to update their outdated kitchen on a budget: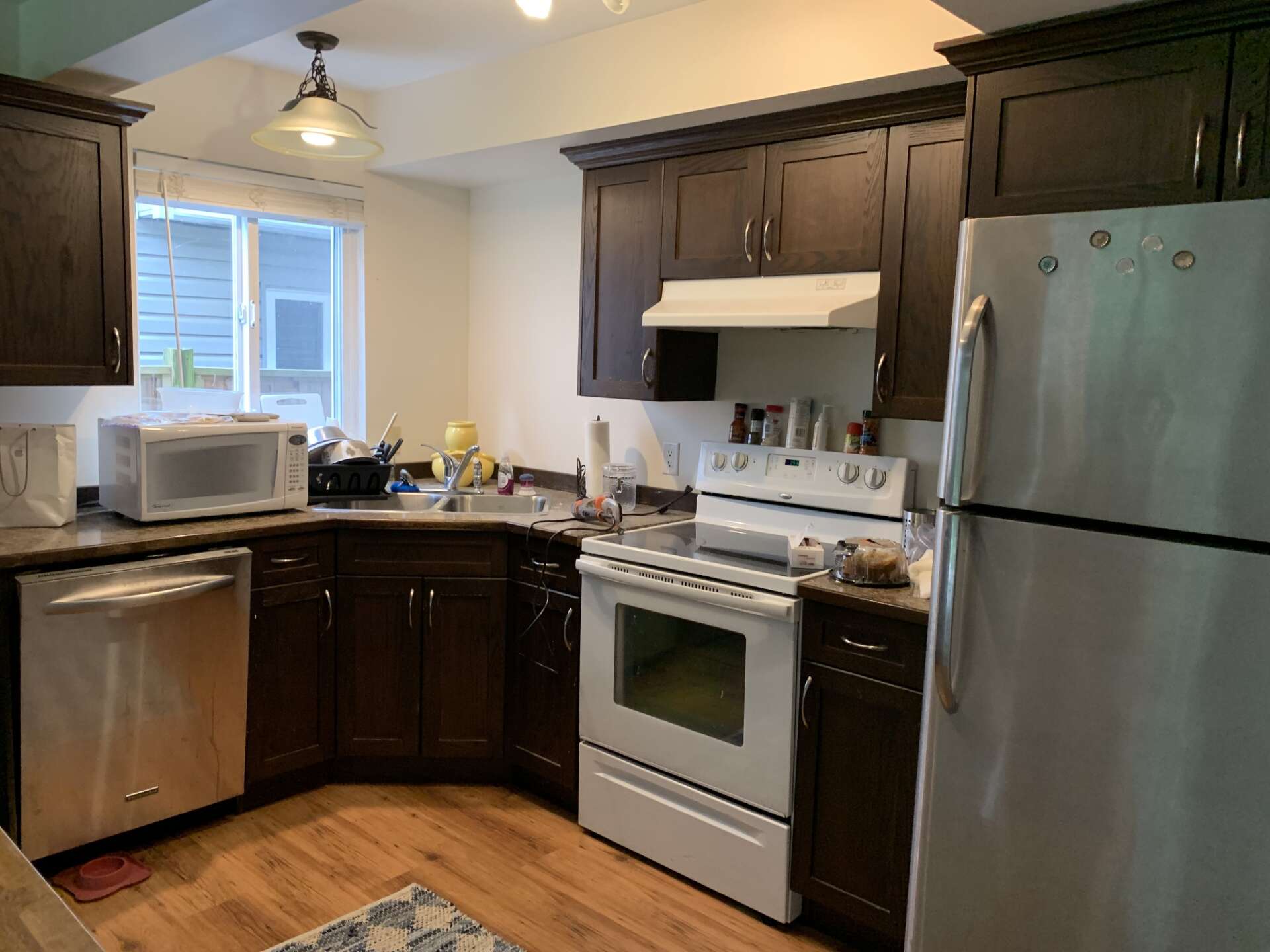 While it may have been desirable in its prime, the dark mahogany cupboards were making this already small basement suite feel even smaller. Never mind the complete lack of usable storage and countertop space - and we had an unusable kitchen.
Past renters had used book shelves to try to create a bit more room but they ended up creating a look of disorganized clutter where nothing matched.
Cupboards
In a small, low-light, low-ceiling basement suite, the original dark mahogany kitchen cupboards made an already small kitchen seem to shrink by about 50%. So the first thing we decided was that we had to brighten it up. That was the easy part.
The next decision was, how? While I wanted to paint the cupboards a beautiful rich Robin's egg blue or stain them white, Jean really wanted to keep the natural wood. After some push and pull we decided to do a test to see what was really under that dark stain.
What I really didn't want was to have that 90's orange gloss - so I wanted to stay far away from any Maple-like colors. When we sanded down a portion of the cupboards, we found that they actually had quite a light and lovely natural color with lots of personality.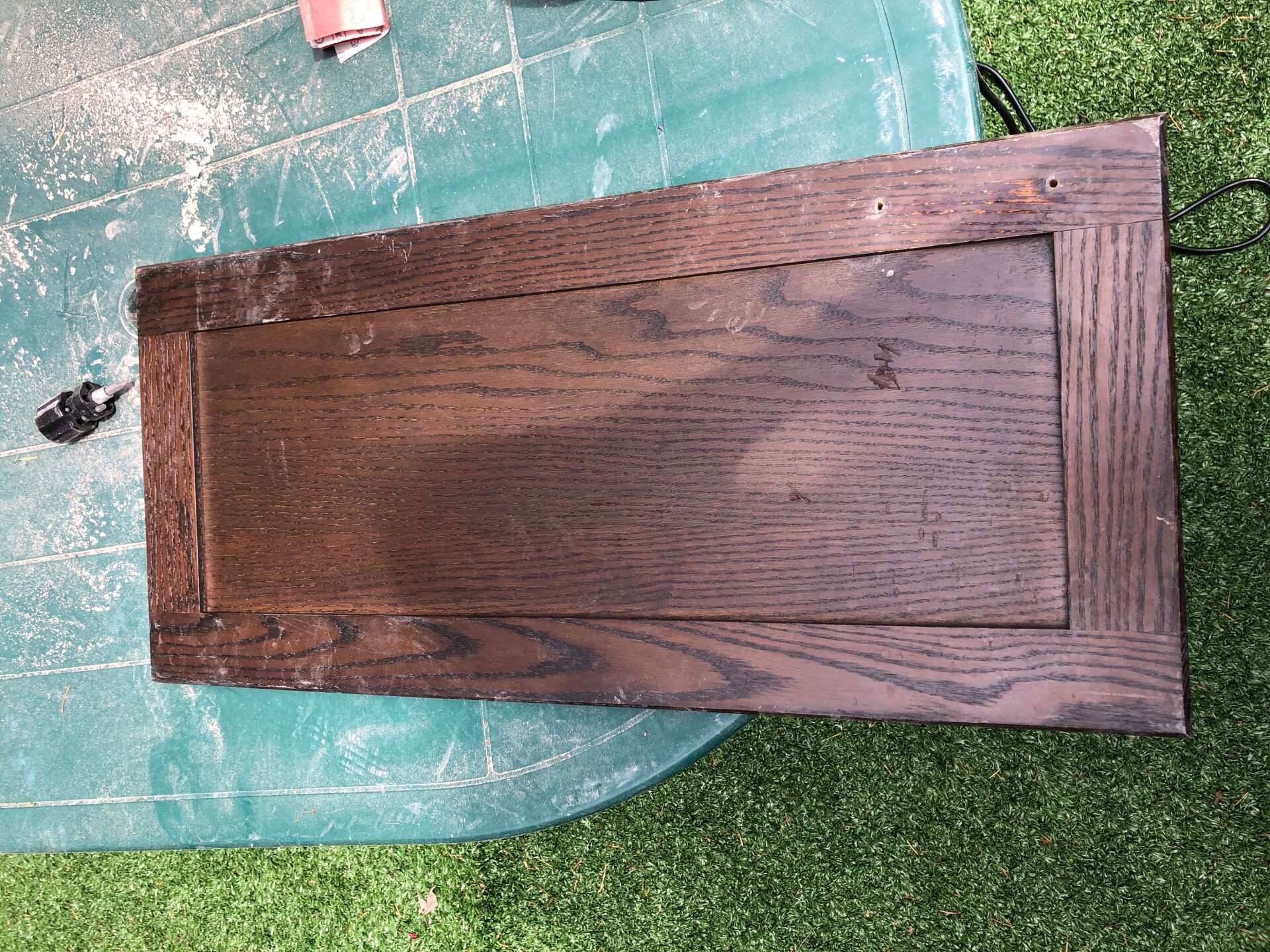 So, I found a completely clear matte stain that protected the wood but didn't add additional color. We compromised by keeping the cupboard doors natural and painting the trim and some accents white to keep it light and bright.
Then we added some beautiful (but completely affordable) matte black handles that we purchased off Amazon to really elevate it and give it a finished look.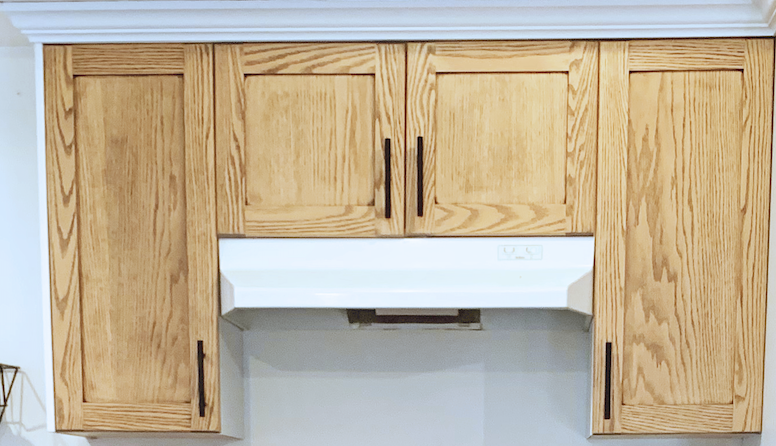 If you are renting and are not allowed to actually change the cupboards, check out all of the fantastic removable wallpapers out there! They are available in everything from muted palettes to crazy bright colors or patterns. Cover your cupboards, and when you change your mind or move out, just pull it off, and they are back like you found them!
Walls
In my perfect world, we would have done more with paint on the walls and added a fun backsplash. Unfortunately, our time and resources ran out too early to do that at the time. But here's what we wanted to do:
Paint
The walls are light but are clearly a beige color. Had Jean had more time off, I would have wanted to re-paint those walls either a cooler clean white or I might have really had some fun with a bolder color. Because there isn't much wall space in the kitchen area and we had already lightened up the cupboards, we could have gotten away with some really fun and bold colors like the Robin's egg blue I had wanted earlier. Paint is relatively inexpensive, especially for such a small space, so feel free to go wild and create the look you want. Again, if you prefer, you can opt for the removable wallpaper to get some color, (or tone down a color you don't like).
Tiles
Like with painting the walls, we had run short on time here as well. I would have liked to add a fun hexagonal backsplash behind the stove and around the kitchen sink. I would have made it a solid wall of tiles behind the stove but I would have given it more of an organic shape around the kitchen area. For this, I had looked at using peel and stick tiles.
Peel and Stick tiles are a perfect short-term option because they look great, are easy to install, will stay on as long as you want (heat and humidity resistant) but can be removed with little to no damage to the wall. This is perfect for a renter or someone who is doing a "bridge" update to their home.

Fixtures
Faucet
Oh, we had a doozie of an old kitchen faucet to contend with. Not only was it sorely outdated but it also leaked. It's possible that we could have fixed it up but it was such a sad-looking thing - it just had to go. Thankfully Jean got a little rough with trying to fix it one day so the faucet's fate was sealed.
I chose a squared pipe chrome-plated contemporary kitchen faucet with a pull-down sprayer by fluid. I had my eye on this faucet for a while before getting it and while the chrome does require more regular cleaning (might be better in a house with adults rather than children) I haven't questioned my decision once. The perfect mirror finish helps reflect any light and the contemporary shape really draws the eye.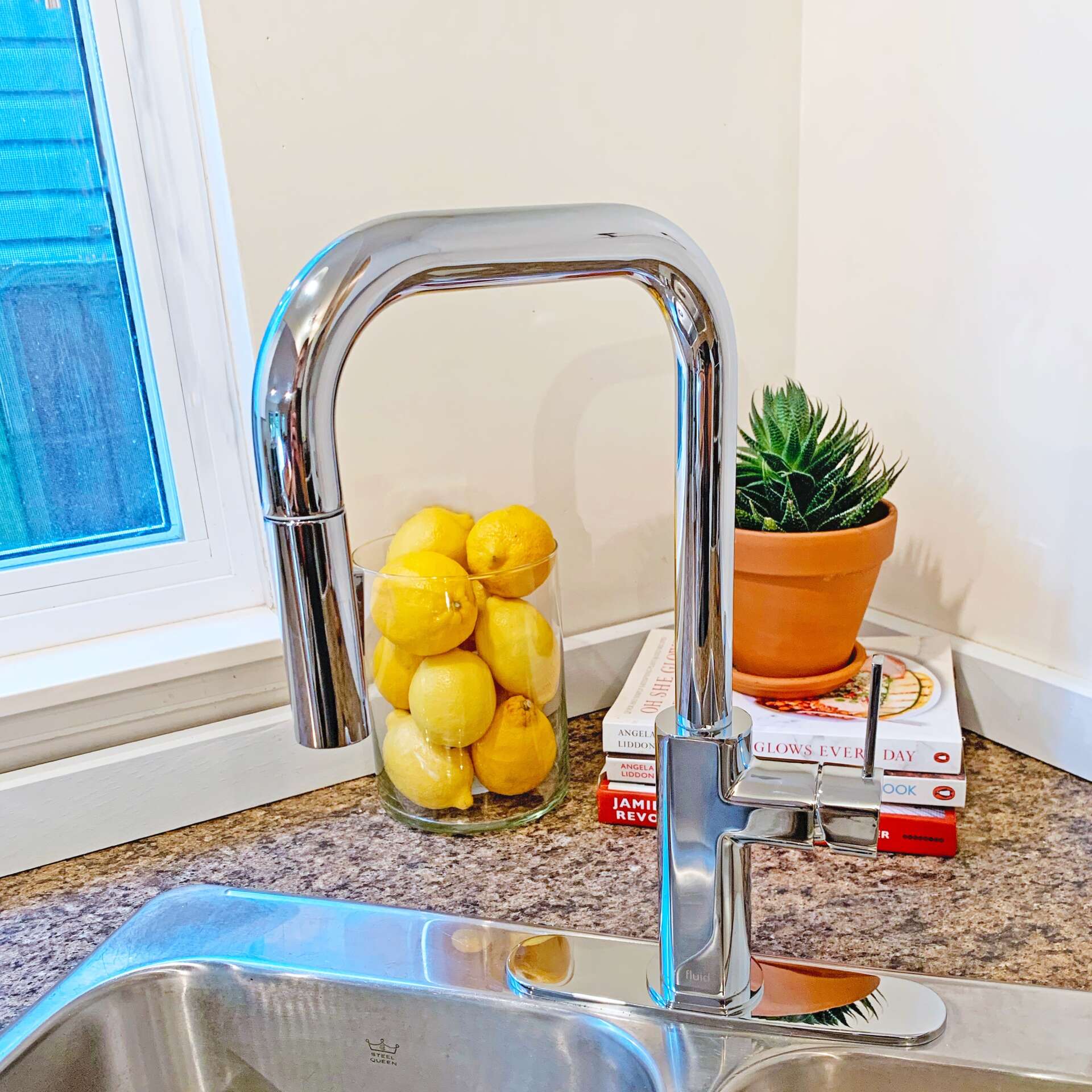 Lighting
Unfortunately, at the time of these photos our lighting hadn't been changed out yet but we swapped the outdated and mismatched kitchen lights for the same IKEA NYMÅNE ceiling spotlights we have in the living room. They have a matte black finish which works perfectly with the hardware we chose for the cupboards and put off a surprising amount of cool white light. The lighting even tones down the warm beige of the wall color, giving me a little more of what I wanted without having painted.

Furniture
Butcher Block Island
We managed to get this IKEA butcher block island for a steal. I hunted the classifieds high and low and ended up taking this guy home for no more than $100. This basement suite is a complete open-concept, so the island didn't just provide more (much needed) storage and prep space, but it also created a visual separation from the other areas of the suite.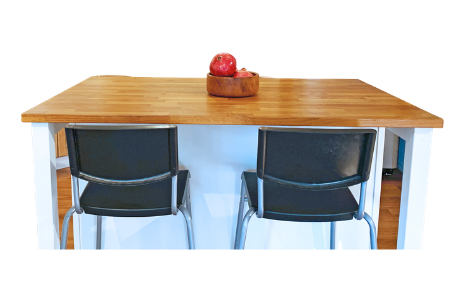 Mirror
To add even more light and depth, I will be adding a mirror in a sweet french window frame to the wall over the sink. Mirrors are well known to add to the illusion of space while bouncing more light and the frame will help add a little bit more character.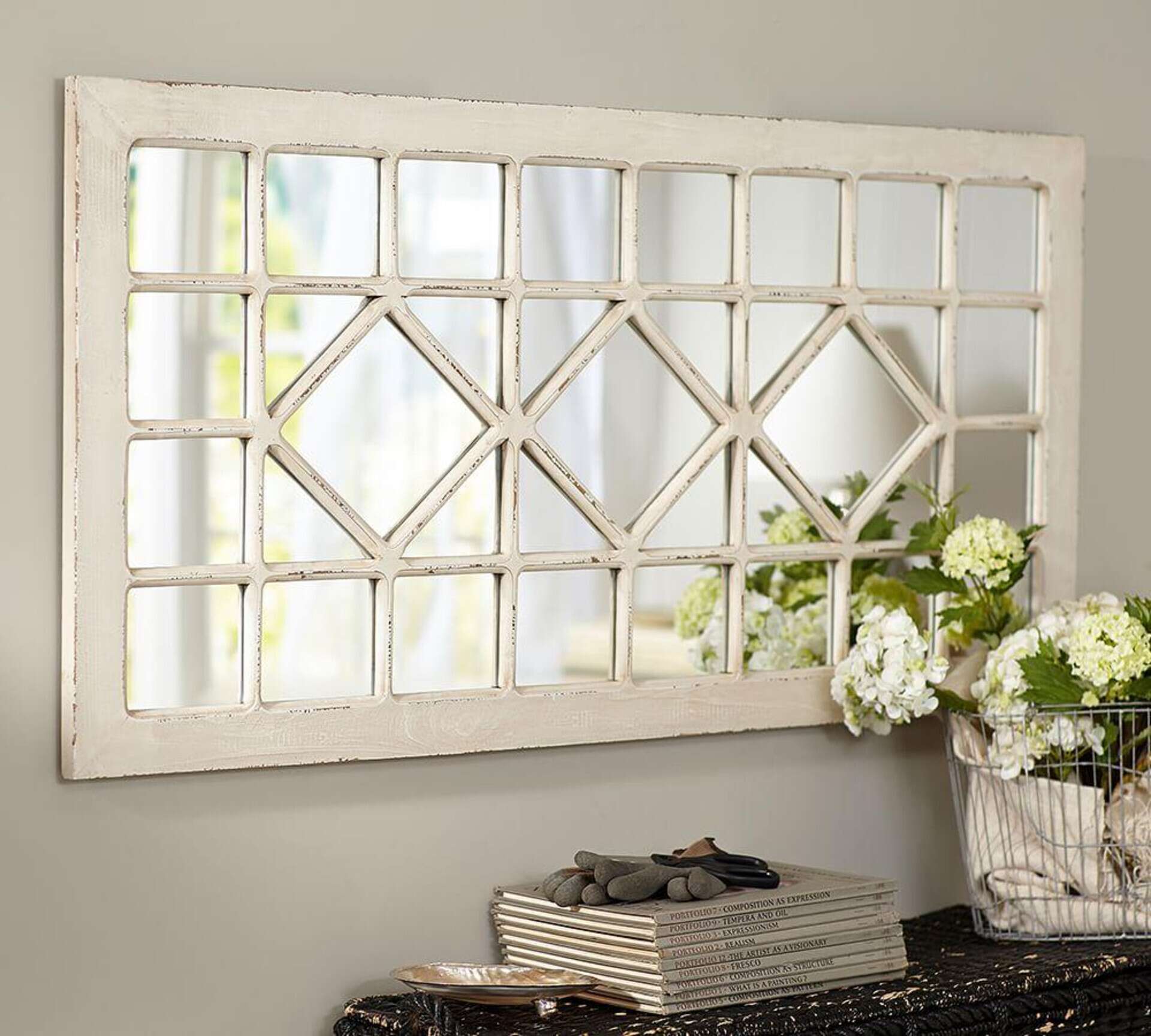 Hanging Dish Rack
We want to reduce clutter on our counters as much as possible, and while we have a dishwasher, there are always those odds and ends that need to be washed by hand. So we added a hanging dish rack in (you guessed it) matte black.
Side Cart
I haven't found the right one yet but I'm on the lookout for a cool side cart or shelf that can house some sweet things like plants and wine on top and our microwave underneath. I despise the look of a microwave, so any possible way for me to hide it is all the better.
Counter Top
I am a sucker for countertops. I think they make a world of difference in a kitchen (and bathroom). While I would always recommend swapping out an old countertop that you don't like - we didn't have that in our budget. So, after lots of research we found a Lowe's that supplied countertop paint. Again, we ran out of time in that week so you won't see the finished product in the images here but we opted to paint the countertops a clean white color that blends with our trim. The color also bounces light from below, creating far brighter room.
We will still go ahead with some of the updates discussed above, but I'm really proud of what we accomplished so quickly and on such a tight budget! Here is the reveal picture of our kitchen now! Tah-Da!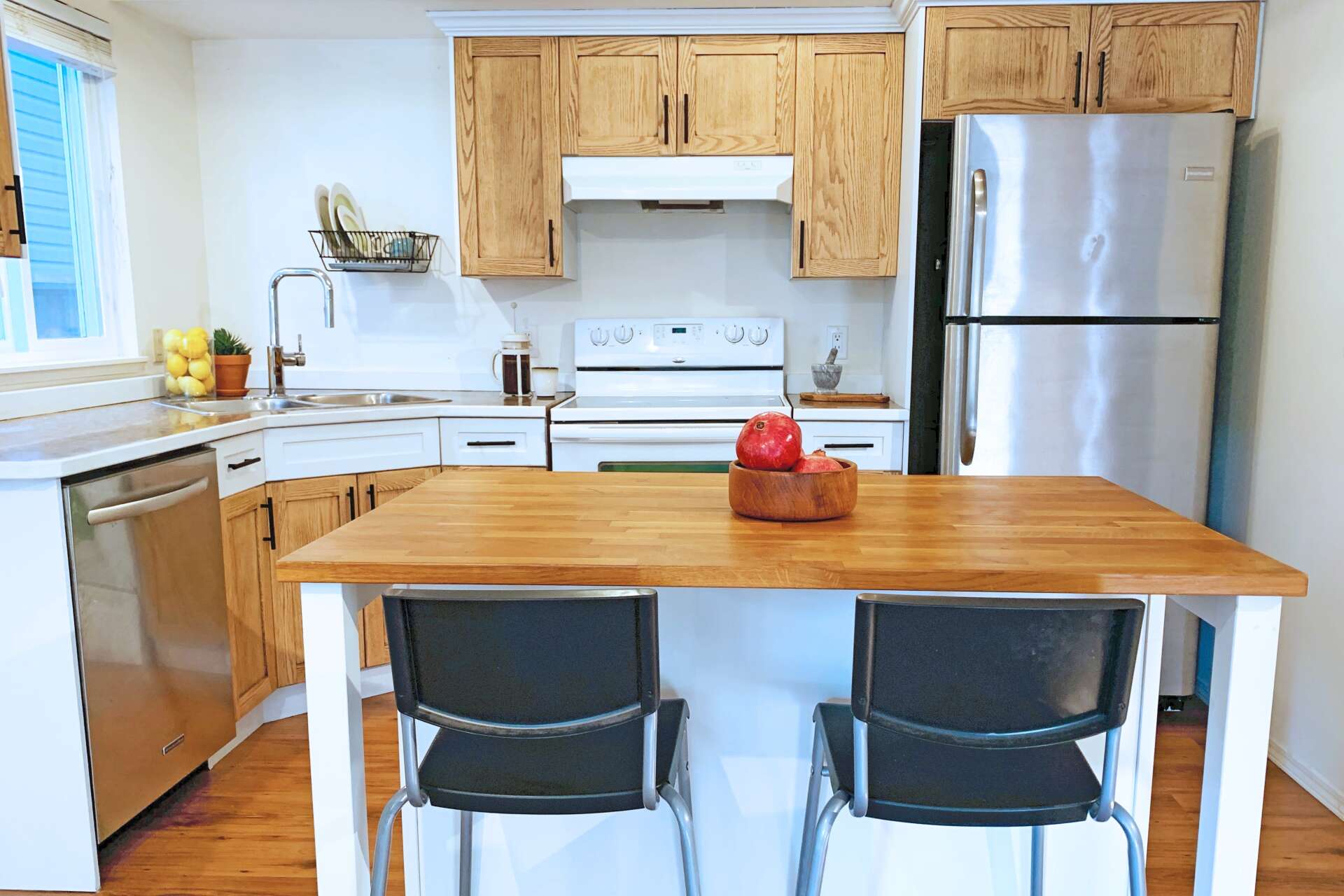 So, I think you are getting the idea here. Small changes can make a huge difference. We went from a dark, crowded feeling basement suite to a light, more functional space in less than a week for about $800 (Canadian - so if you are a US reader you can spend even less). Before you start, scope out local hardware and thrift stores, scroll through Pinterest and Houzz for ideas, visit your local kitchen and bath showrooms and let your imagination run! I'm so glad I did! Now when I'm sitting at home on my endless Zoom meetings my mood is brighter and I'm not compelled to hide the background.
Small changes folks...you won't be sorry!
The perfect mirror finish of the kitchen faucet helps reflect any light and the contemporary shape really draws the eye.