Triomphe Residences
Caroma Caravelle Smart
Standing tall at 46 stories, Triomphe is residential masterpiece by the internationally renowned, Millenium Group and award-winning architect, Chris Dikeakos.
Whether you're looking for world-class shopping and entertainment destinations or would like to partake in one of the many stunning outdoor activities BC has to offer, the vibrant Brentwood community has plenty to offer. Grab a coffee and walk over to Brentwood Center to enjoy an elevated shopping and socializing experience or take advantage of one of the three surrounding parks and recreation options, such as, Burnaby Lake Regional Park, Central Park and Deer Lake Park.
Product:
Caroma Caravelle Smart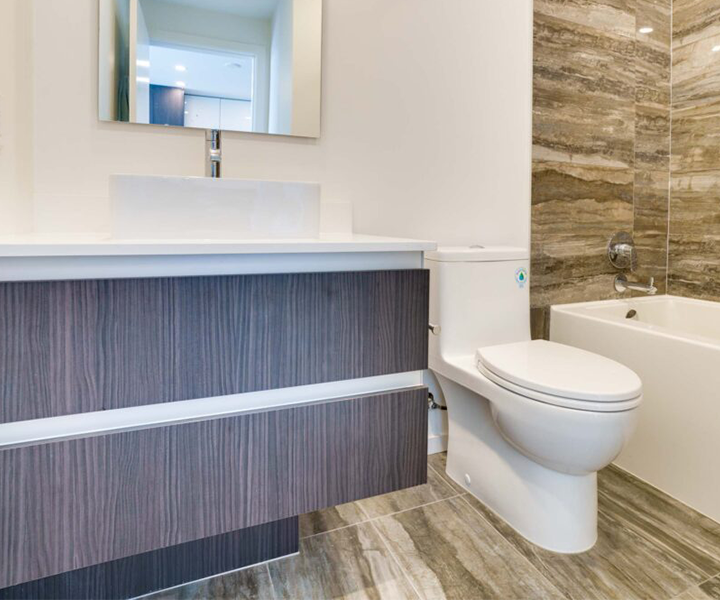 Burnaby, BC
"Surrounded by three majestic urban forests, walk to Burnaby Lake and Central Park for tennis courts and an outdoor swimming pool or take a short drive to Deer Lake Park for picturesque walking and running trails."