The Sylvia Hotel
Caravelle Smart One Piece Toilet 989900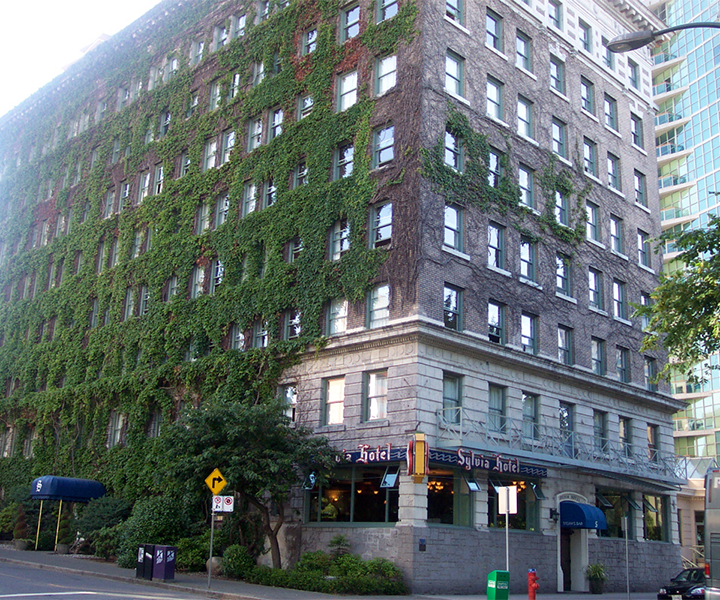 The Sylvia Hotel is a treasured landmark, located in English Bay, near Stanley Park in Vancouver. The Sylvia has been designated a heritage site by the city of Vancouver, and has a long and storied past, (including being listed as one of Vancouver's 'most haunted' buildings!) Originally built in 1912 as an apartment building, it was converted to a full hotel after WWII, after having been used to house Merchant Marines during the war. It features glorious views of the water in English Bay, and beautifully merges the past with its' old world charm.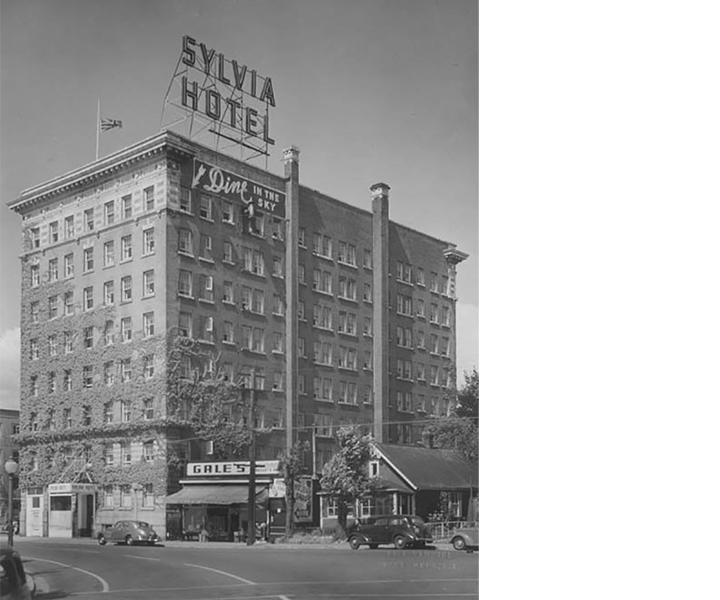 Sustainable Solutions originally worked with The Sylvia Hotel in 2003/4. This beautiful hotel was not only functioning as a full service hotel, but was and remains a huge part of the local community. But while the traditional architecture and design elements are treasured, the plumbing fixtures were well past their prime. The Sylvia had a reputation for being among the least water efficient commercial properties in the country! Not surprising, given that the toilets installed then used up to 5 gallons per flush; there were no restrictions on faucets or shower head flow rates and the urinals in the public washrooms in the main entryway flushed every 30 seconds, 24 hours a day, regardless of actual usage. Sustainable Solutions worked with Paul Nash of Alpine Water Management and the City of Vancouver to remedy the situation. The first act was to perform a detailed water audit, calculating exact water usage. Then, in response to the audit, the following actions were taken:
Toilets were replaced with Caroma Tasman dual flush toilets, (then using 3 litres for liquid waste and 6 litres for solid waste).
Shower heads were replaced with 2 gallons per minute shower heads, (a low rate for the time)
New flow restricting aerators were added to the bathroom faucets.
Urinals were replaced with waterless urinals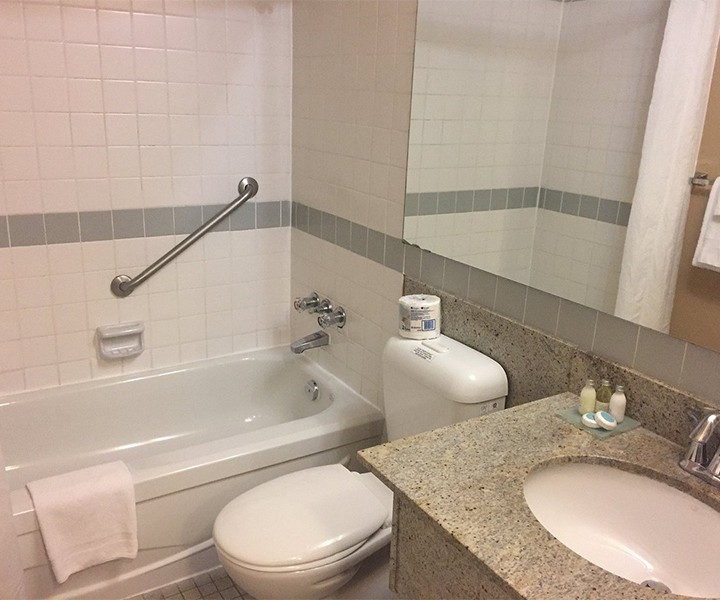 The post retrofit audits speak for themselves: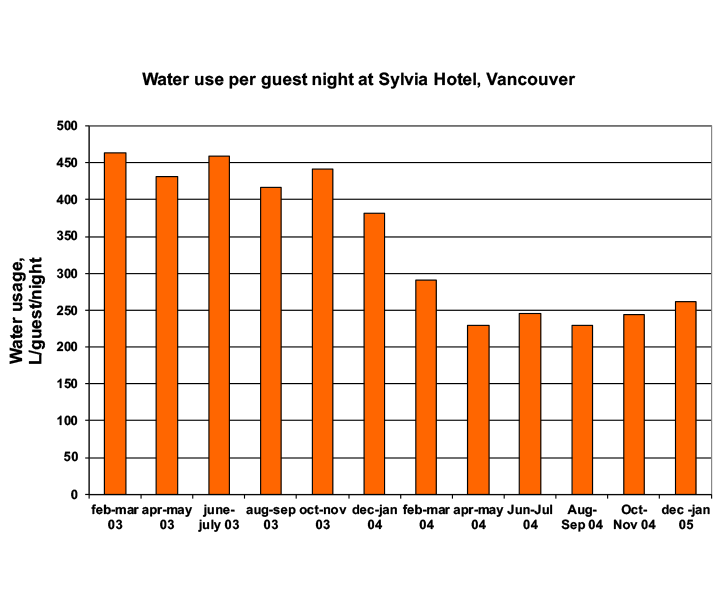 Average daily use of water in June/July 2002 was 105,000 litres per day.
Average daily use of water in June/July 2003 after the retrofit was 58,000 litres to day
Water usage was almost cut in half
Energy was reduced as well; the lower water usage in showers and basins meant less water to be heated.
The ROI (return on investment) for the hotel was less than 2 years; meaning that the cost of the retrofit was paid for in water in energy cost saving in under 2 years. After that, savings went directly to the hotel bottom line.
Secondary elements to the Syliva Hotel Success Story:
Hotel maintenance staff reported that after the toilet retrofit, toilet clogging calls were almost completely eliminated
Guest satisfaction went up, (and many guests enquired about where to purchase the toilets).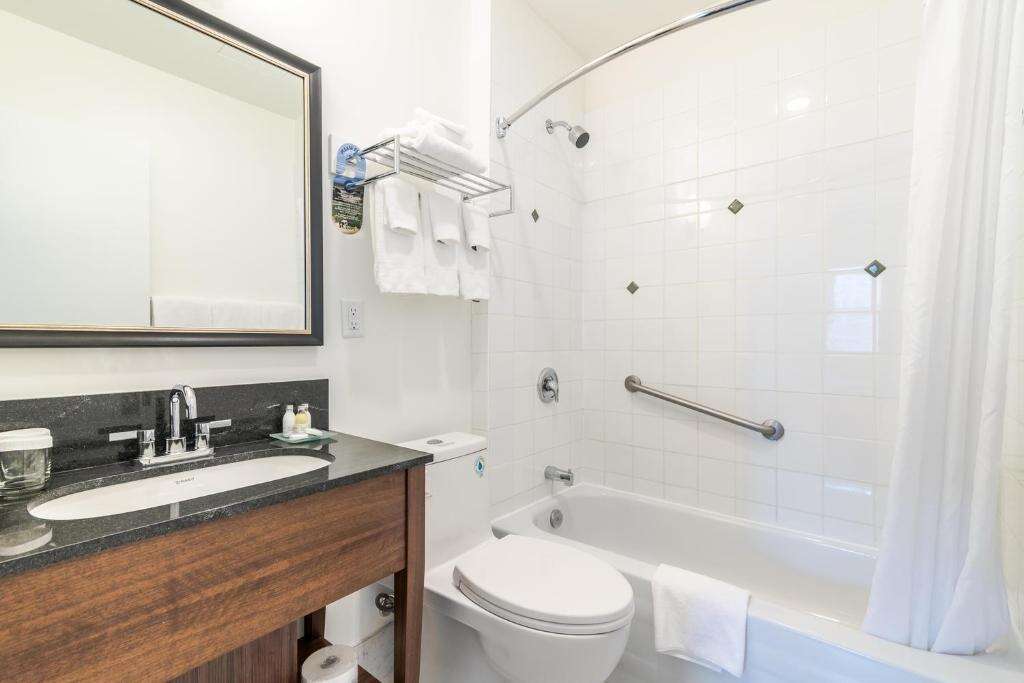 While the original retrofits were a huge success, in 2020 it was again time for a refresh. The older style Caroma 3/6 toilets were replaced with the more contemporary Caravelle One Piece toilets, that feature a flushing volume of 3/4.8 litres, further enhancing The Sylvia's water saving and updating their room decor. (The new Caravelle One Piece continue to offer superior flushing technology and now have added Smart Glaze; a nano tech coating to enhance hygiene and keep bowls cleaner longer.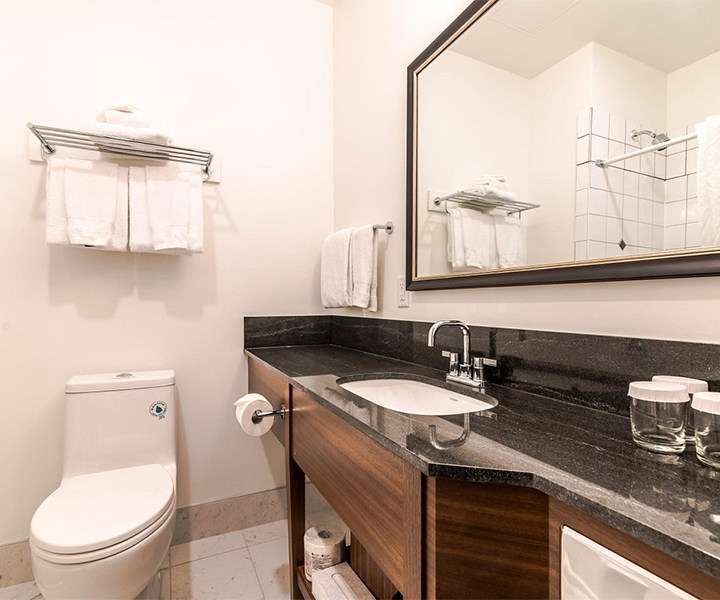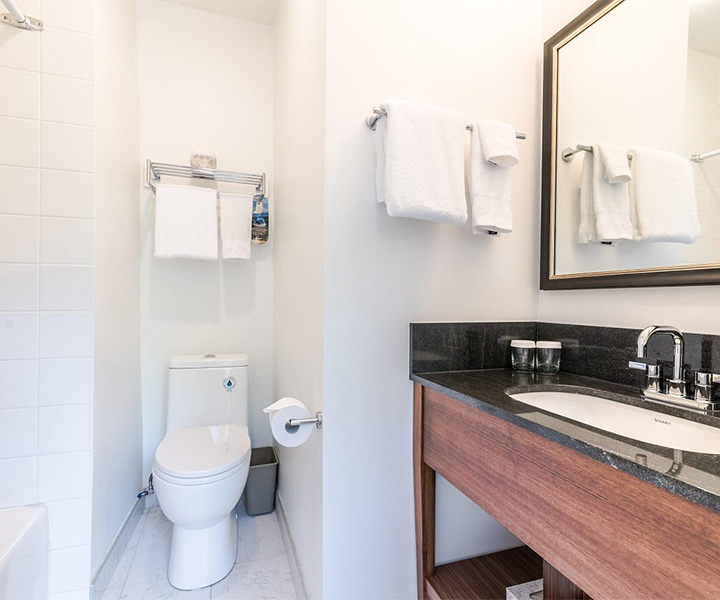 Featured Products:
Original Retrofit: Caroma Tasman dual-flush 3/6 litre per flush toilet
2020 Retrofit: 989900 Caroma Caravelle Smart 3/4.8 lpf toilet with Smart Glaze
But while the traditional architecture and design elements are treasured, the plumbing fixtures were well past their prime.