The Grande at Suter Brook Village
Caravelle One Piece Dual Flush toilet Jovian Pressure Balancing Shower system Jovian Single Handle deck mounted faucet Jovian dual handle basin faucet Wisdom Pull Down Kitchen faucet
Offering sophisticated finishes, with bright living spaces and plenty of open room for entertaining, The Grande is truly the expression of living beautifully.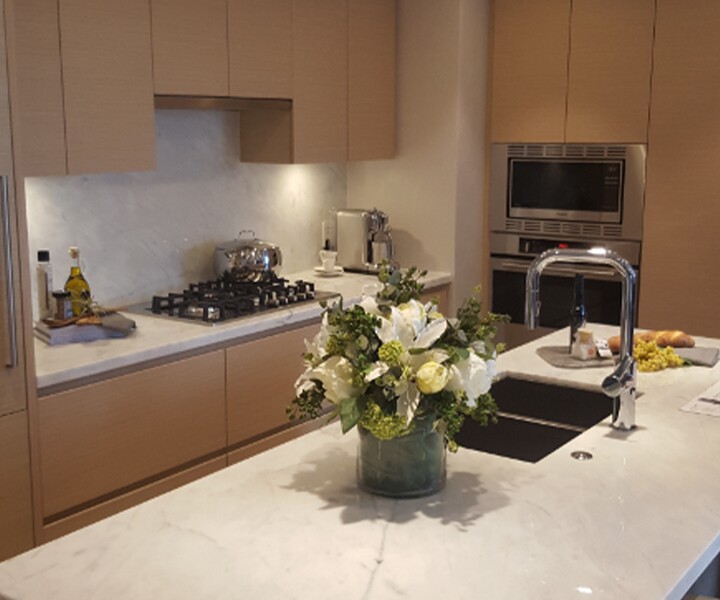 Suter Brook Village is an all-encompassing neighbourhood located on 22 acres of land in idyllic Port Moody, offering all of life's daily conveniences at your doorstep.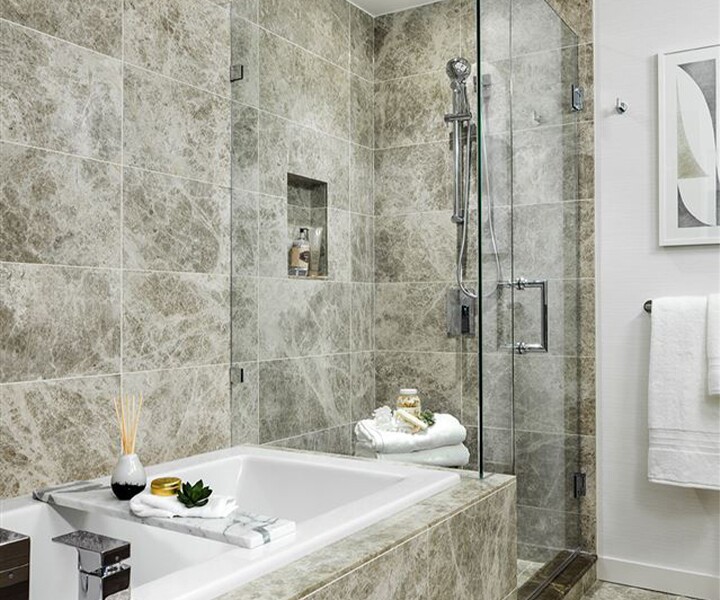 Onni was meticulous with their choices of finishings for this jewel of a project. Contemporary, sophisticated fixtures that would blend seamlessly with the quality cabinetry, flooring, lighting and natural stone carefully selected for this environment were what was called for. fluid Jovian series was the natural choice. With sharp, 90 degree angles, smooth planes and mirror finished chrome, Jovian is a perfect fit. Add the Caroma Caravelle dual flush toilet that balances ultra high performance and water saving and the fluid Wisdom series kitchen faucet and the package was complete.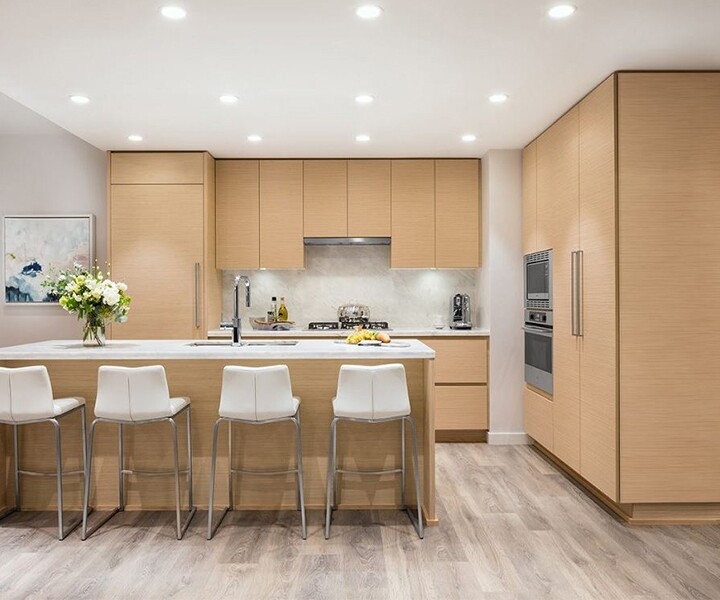 Featured Products:
Caravelle 989900 Dual flush toilet
Jovian F2113 Single Handle Deck mounted faucet
Jovian dual handle basin faucet
Jovian Pressure Balancing Shower Kit