Pan Pacific Hotel Vancouver
Jovian Single Handle Faucet Jovian Dual Handle Faucet Jovian Roman Tub Set Liano Undermount Sink Quad Shower Kit Caravelle One-Piece Toilet Switch Shower Conversion
Known as a favorite stay for visiting celebrities and royals, the rooms at the Pan Pacific Vancouver are beautiful, spacious and offer stunning sweeping views of the bustling cruise ship harbour and famous North Vancouver mountains.
Large bathrooms with separate rain showers and soaking tubs offer everything guests need to relax and unwind from a long day of exploring the city.
To remain a premier hotel in a world class city, the Pan Pacific regularly upgrades and enhances every aspect of their rooms, including these spectacular bathrooms. Recent upgrades include the striking fluid Switch, allowing the utmost in design flexibility and luxury in every room.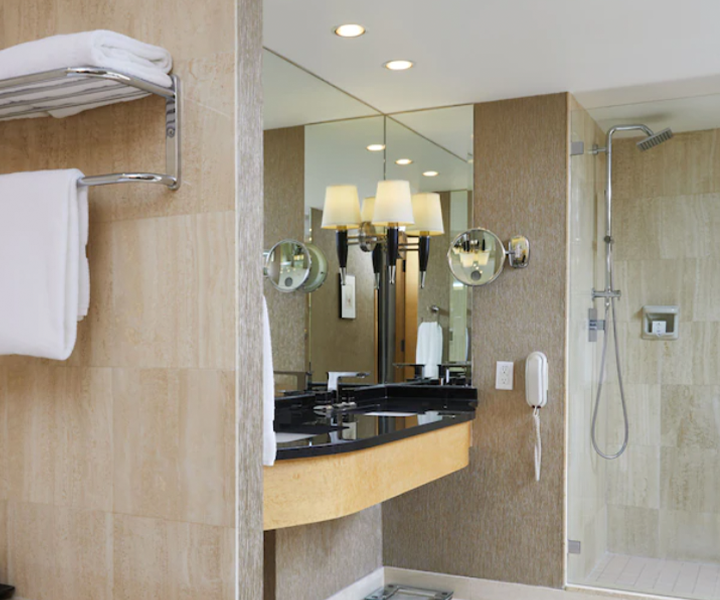 Hotel guests take their time in the luxury of their rooms. They don't have to rush; they wake up to the splendor of the Vancouver waterfront view every day. i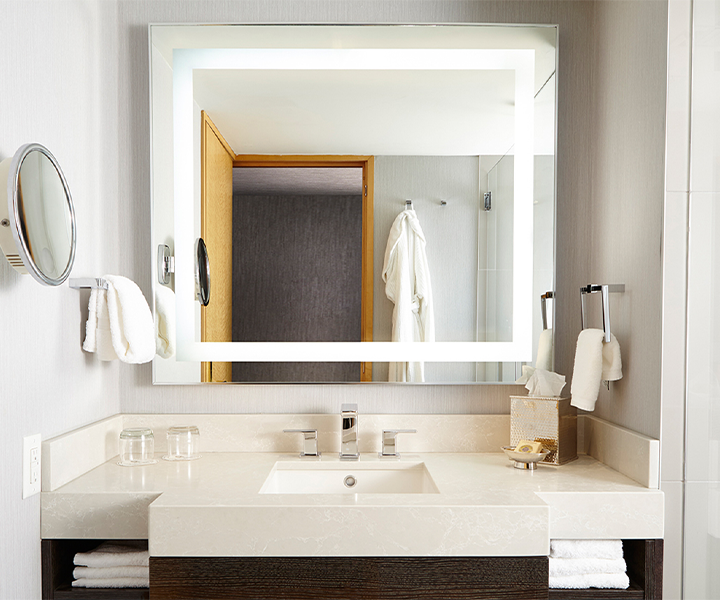 At the Pan Pacific, no detail is left to chance, no opportunity to impress is overlooked. Big city luxury mixed with small town friendliness makes this an absolute bucket list destination.
Products:
Jovian Single Handle Faucet
Jovian Dual Handle Faucet
Jovian Roman Tub Set
Liano Undermount Sink
Quad Shower Kit
Caravelle Smart One-Piece Toilet
Switch Shower System
"Pan Pacific Vancouver is a truly exceptional property. Located just a short walk from the Port of Vancouver, the hotel offers incredible views of the waterfront and city skyline and offers some of the best amenities in the city. Travelers looking for a high-end hotel experience won't be disappointed; this is, after all, a favorite with visiting celebrities and royals." - Deanna deBara (Fodors Review)