Granville Island Hotel
Jovian Single Handle Faucet Cube Undermount Basin Caravelle One-Piece Toilet
One of Vancouver's best kept secrets, the Granville Island Hotel is truly is a hidden gem.
Centrally-located on Vancouver's famous Granville Island, this boutique hotel is nestled on the banks of False Creek with spectacular waterfront views.
Newly renovated, the Granville Island Hotel exudes a sense of sophisticated elegance with all the comforts of home; like luxurious bedding and fluid rain showers. Rejuvenate in the hot tub, gather with your colleagues in elegant meeting rooms, or enjoy the amazing panoramic view from Dockside Restaurant.
Explore all the arts, bakeries, food and crafts that Granville Island is so known for while being steps away from the downtown core. Jump aboard a seabus, walk or drive to downtown Vancouver in minutes.
Products:
Jovian Single Handle Faucet
Cube Undermount Basin
Caravelle Smart One-Piece Toilet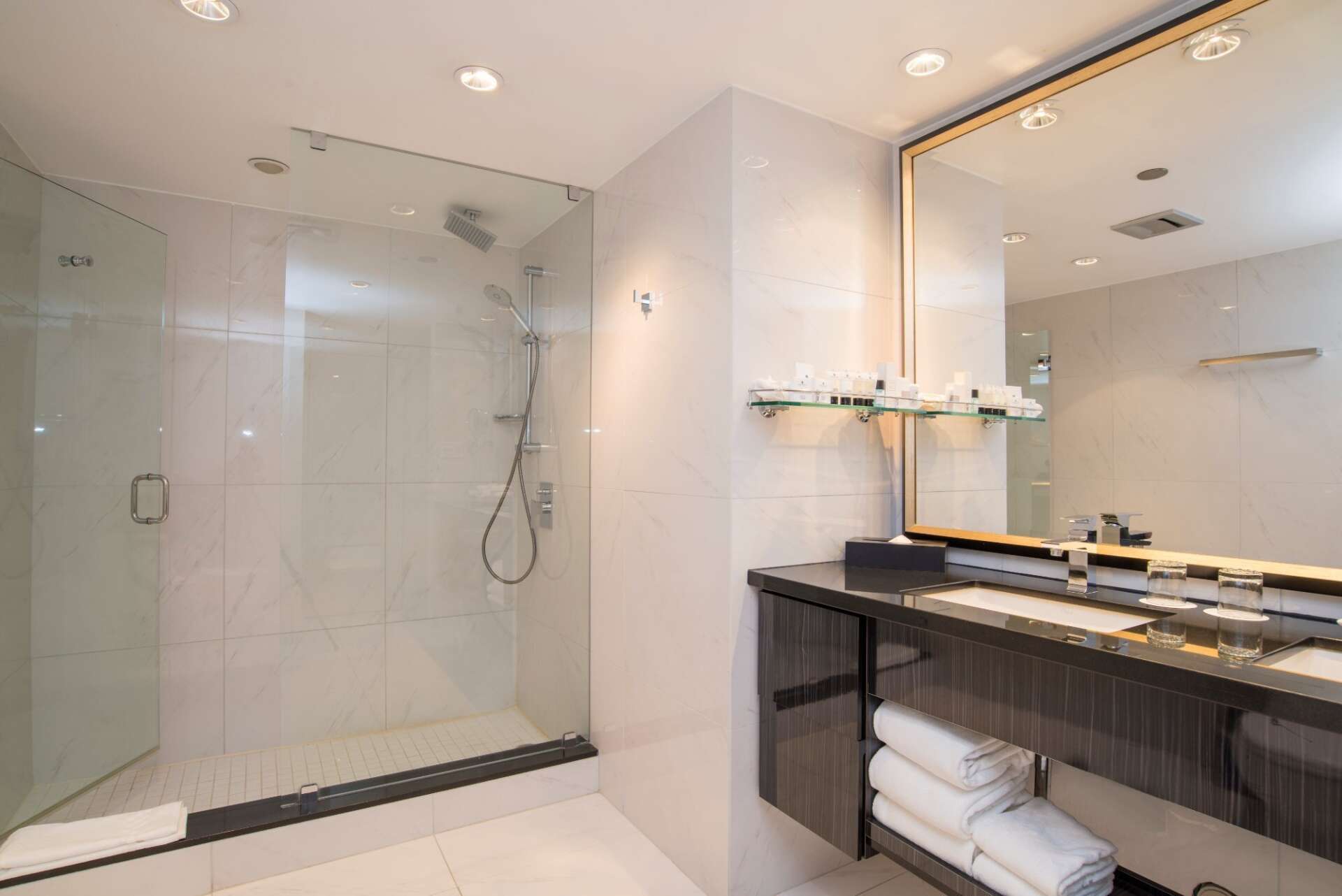 Vancouver, BC