Dominion in Bridgeland
Sustainability has been considered every step of the way-which means you can count on a lower carbon footprint
Dominion is a thoughtfully curated rental home project in Calgary, Alberta. Sustainability has been considered every step of the way - which means you can count on a lower carbon footprint and a lower energy bill.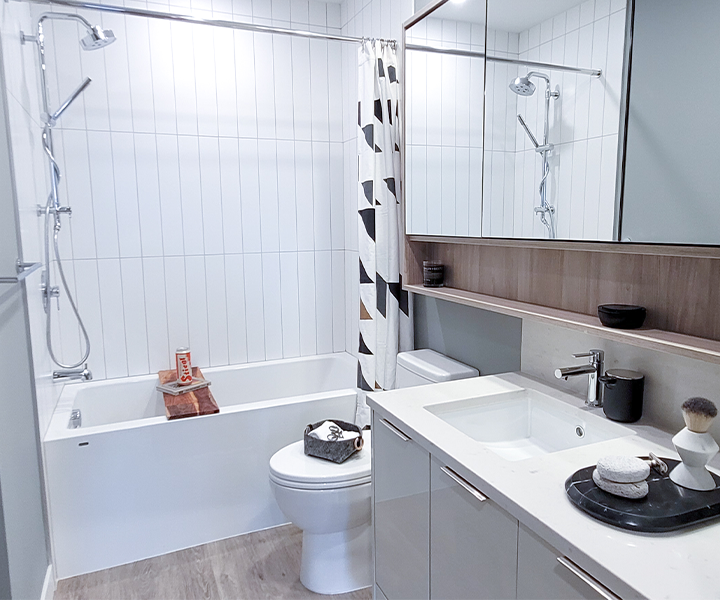 Each home is thoughtfully designed with custom storage solutions and a private outdoor terrace overlooking the streetscapes, green spaces and parts of the Bridgeland community so that you can maximize your living space inside and out. They connect the buildings within the project with rooftop patios, BBQ areas and even a large dog run. Dominion is being created not simply as a rental apartment, but as part of a cohesive, well thought out community.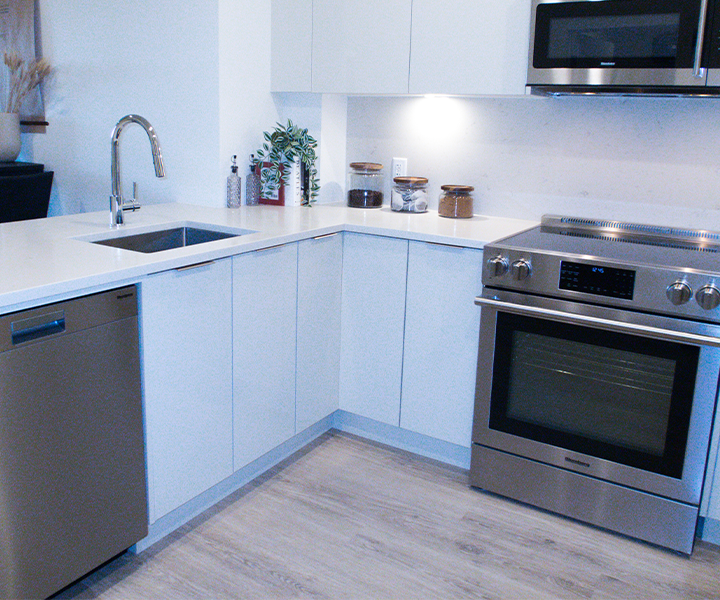 In their community and home planning, Bucci Developments chose a full Sustainable Solutions building package to complete their thoughtful design. Offering high efficiency Caroma dual-flush toilets, beautiful Citi series faucets and shower systems, and fluid kitchen sink and faucet, every product adds to the overall connectivity and design of this home. Nothing is chosen randomly; everything is thoughtfully designed for the enjoyment and comfort of future residents.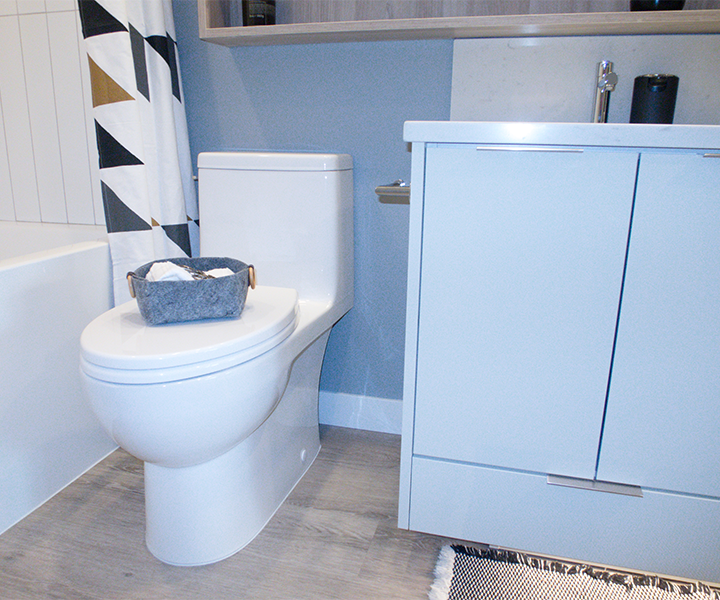 Click here to hear Mike Bucci of Bucci Construction discuss the Dominion project
Click here to see the Bucci Construction Manager talking about the planning of the rooftop gardens.
Products featured:
FSN-USR2318 Kitchen Sink
8" fluid shower system featuring Switch
F24003CP Citi faucet
664208W Liano Basin