How to Create a Timeless and Classically Designed Home
How these two made their a house a home to people from all over the world by designing through their own personal journey.
Trends are easy, infusing a home with your personality while keeping a functional and beautifully designed space is not. Adding the perfect amount of personality (reminiscent of Vogue Living) is something Pinterest just doesn't teach.
So, how do you give your guests a snapshot of who you are as soon as they walk in the door? And for new homeowners, how do you start acquiring unique signature pieces that say it all? We've interviewed architect and interior design B&B owners, Rob and Martie from Salt Spring Island who's trained eye wraps colors, textures and history together creating a total story-telling experience.
Q: How would you describe your personal style?
A: We don't subscribe to a specific style. We look for comfortable furniture, accessories and appliances, that are well designed and pleasing to the eye. They may be hundred year old designs or yesterday's. We favour work from a number of architects and designers, but don't restrict ourselves to that.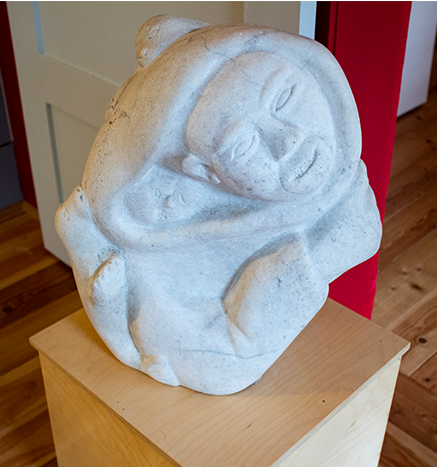 Q: You have picked bold wall colors for your house along with a mixture of natural wood flooring. What made you choose these colors and what tips do you have on making bold statements without losing control of the room?
A: All the wall colors are from a selection made in the 1920's by the American architect Frank Lloyd Wright. We choose where to use them, of course. The wooden flooring is a natural result of living in a farmhouse. Everything looks fine on a wooden floor. The main colors repeat throughout the house (3 tints of grey). Accent colors are used as surprises. As long as you let wall colors repeat, your rooms will belong and begin to form the entire house rather than feeling like separate spaces.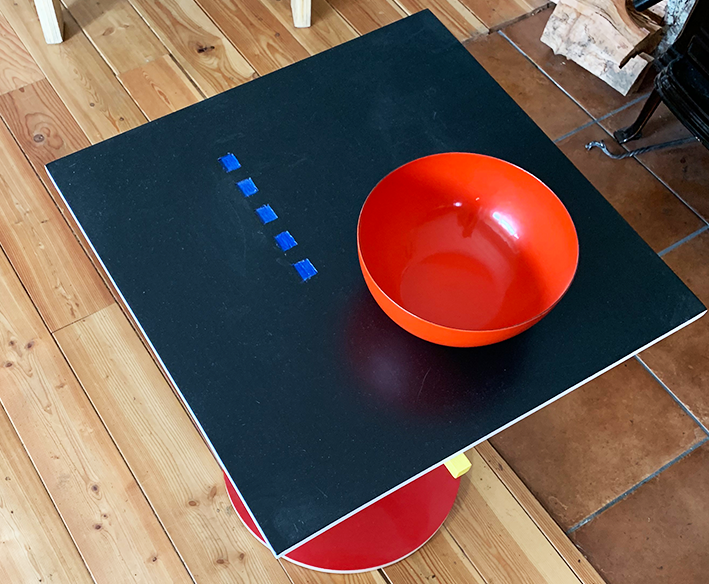 Q: You have a mixture of contemporary pieces, antiques, shapes and textures. Do you have any tips for combining these elements while still allowing for a flow of the house?
A: We constantly move our timeless treasures around to see if there is a better fit. If they are in the same location for long, it's probably the best place for it. We don't consider where these treasures will go when we acquire them. If they speak to us, they were meant to be in our home and we'll find a place; if it's in our way, we'll move it. We don't worry about it.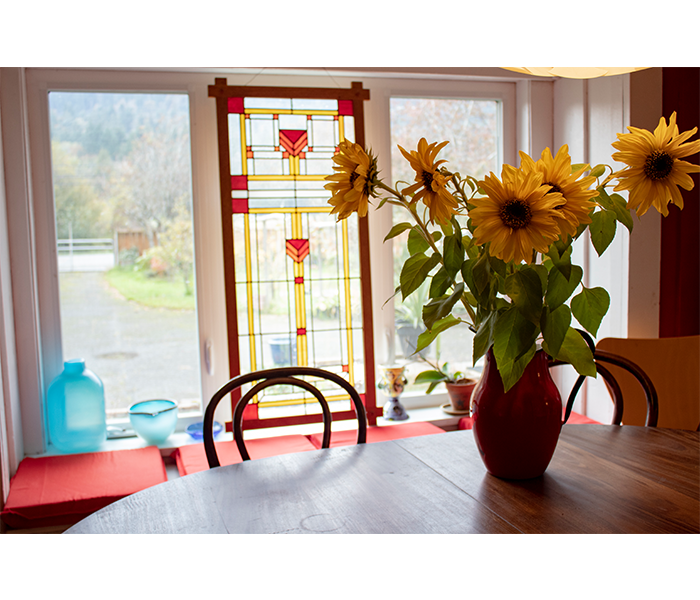 Q: When planning a room what is your starting point?
A: As an interior designer and architect, we always start with the function of the room. The room needs to work. Then we look at what cool design features we can add.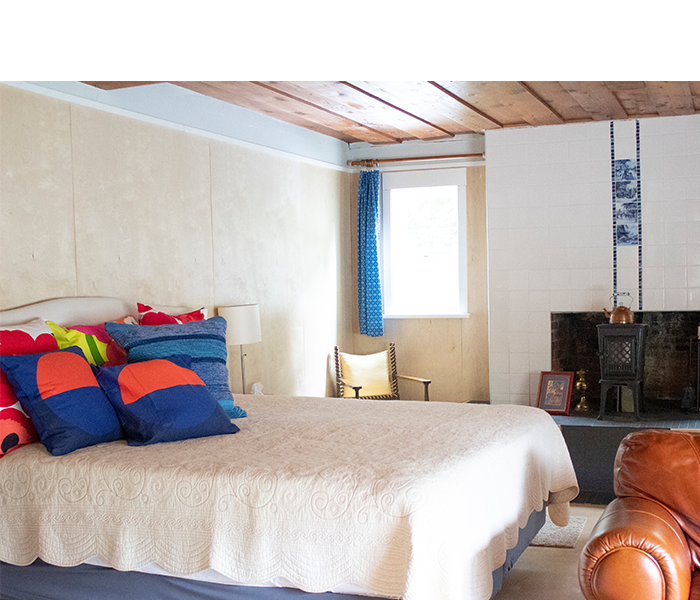 Q: Your B&B rooms have a distinctly Scandinavian style but then have a mixture of unique textures and antique pieces - what made you decide to mix these elements? And how do you feel that impacts the guest's experience?
A: The Hollyhock room is fairly dark because of the limited window area and the ceiling is the original cedar which doesn't reflect any light. As contrast, the bright-colored cushions lighten up the place. We used a patterned fabric by one of our favourite Finnish designers, Marimekko (funny enough, the pattern is from 1960).
The accent points in a large room like this one, are what attracts the eyes of the visitors. The bathroom is as small as it can be with an emphasis on the shower stall. The size of the shower adds a bit of luxury to the space and the small strip window in the shower wall provides more light and gives the guest a feeling of something different.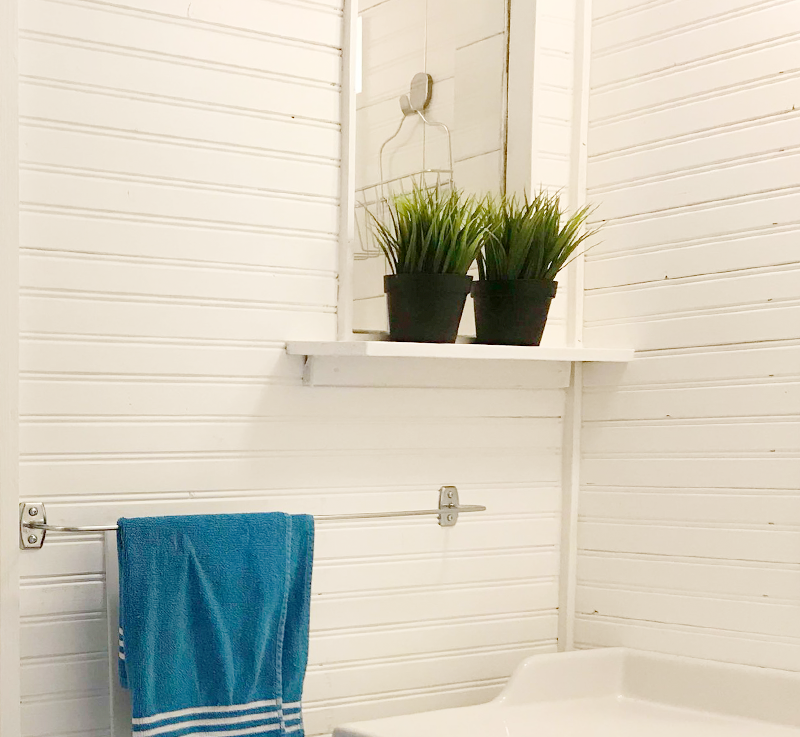 Q: Why are bathrooms so important in a house, let alone a B&B? What did you do in the design of your bathrooms to create an atmosphere and what would you say that the atmosphere is?
A: B&B guests expect a bathroom experience similar to a hotel bathroom. They will accept a different look, because they are well aware that they are staying in a residence. But, they expect facilities that are at least as nice as what they have at home. Cleanliness is of the upmost importance, so you need to make your bathroom easy to clean.
Comments in reviews across the board vary, but a clean and well functioning bathroom is often mentioned and charished. The lighting has to be good -soft enough for everyone to look good but bright enough to see when getting ready to go out. The temperature should be nice and warm and a towel warmer is seen as a real treat. We used blended color materials to keep the space light, without strong accents.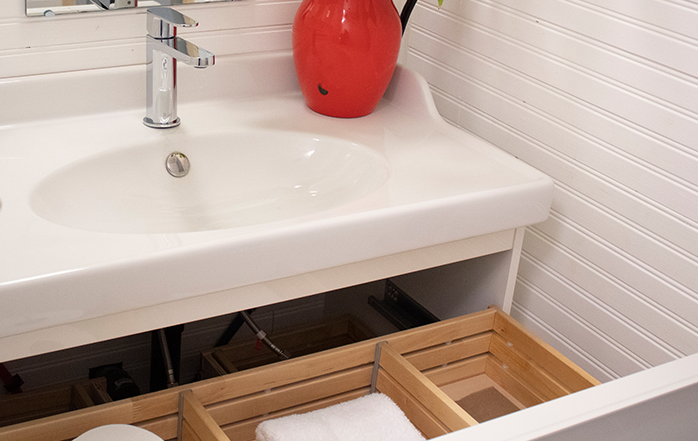 Q: What practical things do you need to incorporate in B&B bathroom design?
A: Easy operation of all appliances. No surprises of how to open the shower door or to operate the shower controls and a logical location of all fixtures, light switches and outlets.
Q: What is your recommendation for new homeowners looking to put their stamp on their home?
A: Most people want to make changes to their new home. We recommend living in it for a while, find out what is not working for you. If you are moving existing furniture and accessories into your new home, question if it suits the place. Are the wall colors right for you? Are the rooms and spaces utilized to your liking?
Often kitchens and bathrooms are outdated if you are moving into an older home. Changing the wall colors is the least expensive way to start making it "your own". Next is flooring. Renewing the kitchen and bathroom(s), if necessary, will certainly put a personal stamp on the interior.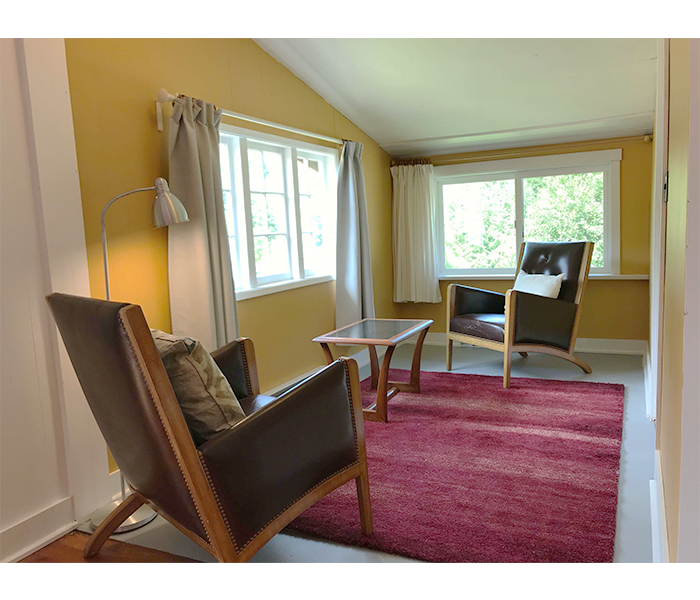 Q: Do you have any advice for people who would like to start collecting pieces that are less trendy and more timeless?
A: Educate yourself on what is trendy and/or timeless. If something is old or even antique and beautiful in your eyes, it might be worth collecting. Watch fashion carefully! Fashion and colors are on trend. Colors of products in general change twice a year. Timeless objects are classical, beautiful and maybe even useful after many decades. Do the research and trust your gut.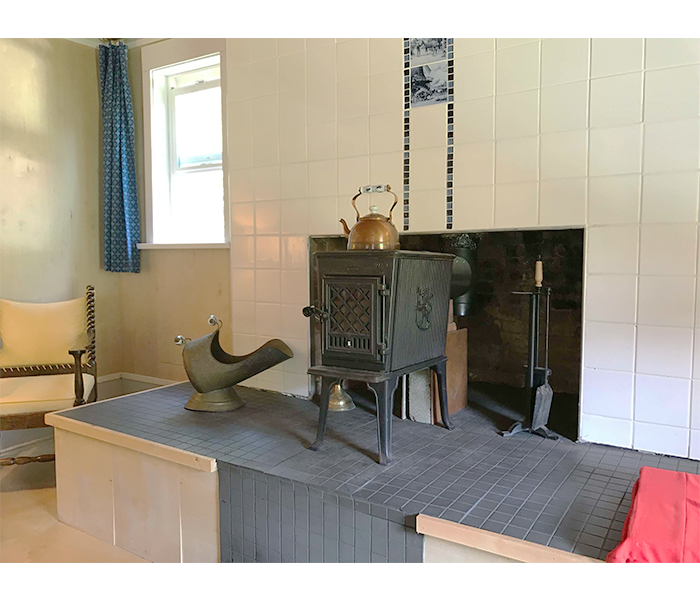 Q: How do you choose what is worth splurging on and what is not?
A: Only splurge on things you really think are beautiful or useful and you want to keep forever. When Martie was 24 she fell in love with a glass sphere she found while we still lived in Holland. She didn't buy it to match a specific decor, she biked home with it in her basket because it spoke to her. It travelled all the way to Canada with us and 55 years later, it has stayed with us through numerous moves and remains a design focal point in our farmhouse on Salt Spring Island. Much of our decor has come from our early life, travels, artist friends and our own projects. That's what makes each piece special.
"As long as you let wall colors repeat, your rooms will belong and begin to form the entire house rather than feeling like separate spaces."